EV EVSE Course Offered by AEVT
EV & EVSE MSME Development Training Course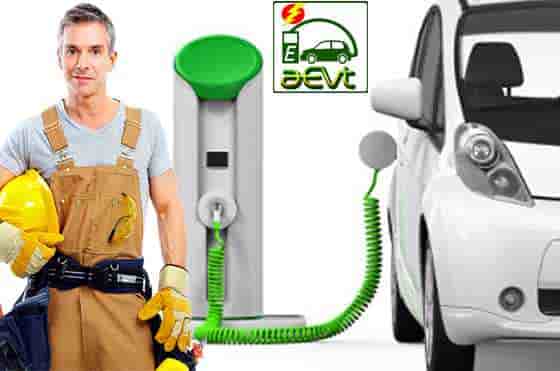 EV EVSE Business Management Course for Entrepreneurs
India to become a manufacturing hub for electric vehicles in five years. Indian EV industry to represent Rs 500 billion opportunity by 2025.
This Techno Commercial course: Throughout this training session, AEVT bridges the needs of startups so that candidate can understand the technology from basic of EV to EVSE equipment like Lithium-ion battery, Battery pack assembly process, EV Motor, Charger, charging station development and all others parts/ equipment's calculation, selection, building a Legal Foundation, Understanding Finance Basics, Business Planning and Fundraising.
Admission going on for 1st Batch of Jan-2022
Rating:
EV Public Charging Station (AC/DC)
Electric Vehicle Charging Station Design, Installation
Under Phase-II of the FAME India Scheme, Government of India (GoI) intends to support the development of EV charging infrastructure by extending capital grant to organization's for promoting the use of Electric Vehicles (EVs).
Certificate EV Charging Station Installer Training Program is a master courses that takes an Engineer, designe engineer, installer from site assessment, all the way through power-up and pinpointing. Installers who take this training will have all the information needed to efficiently and accurately assess, design and install charging stations.
Admission going on for 1st Batch of Jan-2022
Rating:
EV Battery pack assembly line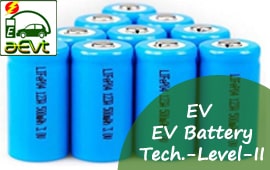 Government of India is planning to
incentivize the production of Lithium-ion batteries in India
, which is likely to help in the setting up of Lithium-ion battery manufacturing units in the country over the next five years.
Lithium Battery Pack Assembly course
will cover li-ion cell to battery characteristic's, different parameters, EV battery Pack design aspect, calculation, assembly line unit detailing with financial aspects ,govt guidelines ,policies etc.
Techno-Commercial Feasibility Report for startups
Admission going on for 1st Batch of Jan-2022
Rating:
e-Mobility Corporate Training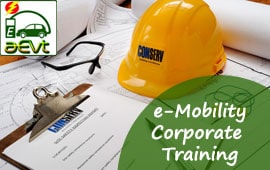 e-Mobility Corporate Training
Corporate & Industrial Training for Electric Vehicle Supply Equipment company, EV Charging Network company, EV Charger developer company, EV Communication system development company. Top Industry expert and success startup coming to share knowledge with you.
Testimonial
Thank you for a great course. Great presentation style with lots of opportunities to ask questions and talk about current / latest examples which all made for a really enjoyable and informative course." "This has more than met my expectations." Thanks a lot.
- Ganesh Maruti Kanap,
Dy. Manager at JCB India Ltd, Pune
They are both amazingly nice guys that have worked at the Group for many years and have a rich working knowledge. Design of the course is EXCELLENT. Needs more improvement - EXECUTION IS NOT THAT GREAT.
- Kameswara R Nara,
Project Development Manager at Hexion Inc., Sandy Ripple Court, USA
I wanted to understand EV charging stations as a requirement of my current role. After doing this course, i understand EV charging so well and i am able to take my work to next level. Very knowledgeable teacher and effective way of delivering knowledge.
- Garima Agrawal,
Manager at World Resources Institute
The course, overall was a good experience. Mainly, the trainer was very encouraging and professional. Most important things about AEVT training is EV and EVSE in-depth analysis, like charging station installation and Li-ion battery assembly Practical sessions. The course content is close to industrial standards and though the practicals were few, they were very effective.
- Loka Abhiram,

The Next Big Business Opportunity: Electric Vehicle Charging Infrastructure
Workplace Charging:
EV fueling can help retain current employees, attract new ones, and demonstrate corporate social citizenship.Installing EV charging stations can be a worthwhile investment that pays for itself in several ways.
Public Parking:
Retail locations and parking garages offering charging stations can appeal to more customers and stand out from the competition.
EV Charging Stations are being installed on a regular basis in residential, commercial and industrial locations.
Here's what you need to know:
Installation shall be in compliance with Electrical Safety

A plug for home or workplace charging

A clear idea of the cost and time needed to charge